Nectarine

User Profile For looper


Batumi
Casual Guy
Member Since: April 10, 2020
5 Uploads, 27 Votes, Spoken 299 Times.
Last Login: November 13, 2020

Send A Message
| View looper's
Favourites List
.
Public information
I am the looper!

A fan of PS1 warez scene, who admires Estrayk for his amazing songs!
I let Estrayk invade the queue for a bit!

Having a great time with VodkaBot!

Estrayk almost conquered the whole queue list in just one night!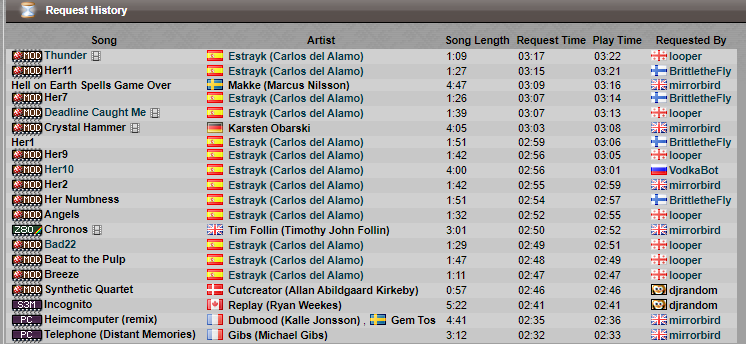 Three men on a serious mission!