Nectarine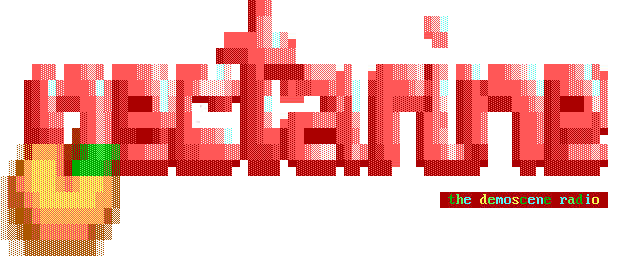 Song Information
Tags for song:
2007
Musicdisk
Windows
Related songs:

Take a Deep Breath (Revolver)

by

Kaktusen (Magnus Wolff-Helgesen Sørlie)

Debris

by

Ronny (Ronny Pries)
,

Wayfinder (Sebastian Grillmaier)

ZINE 12 Headlines

by

Virgill (Jochen Feldkötter)

The Unreasonable Deepness

by

Spy-da

Offline
by

Maxus (Łukasz Kazimierczak)

Sleeplessness
Author:

LAVender (Andrey Litvinov)

The SandS
Uploaded By:

Manwe
Song Length: 2:45
Release Year: 2007
Song Status: Active
Song Source: Musicdisk
Song Platform:

PC-IT
Additional Information:
Inspired by Tangerine's tune from "Synthesed World" musicdisk, most samples taken from there as well. Jazzy piano solo is Lavender's trademark :)
The tune was made for another shareware game for Sunny Games. With this tune we send greets to all oldschool fans on ZX, Amiga and PC demoscene.
Last Queued : 7 months, 4 weeks ago
This song has been played 31 times. [See Request History]
It was added 13 years, 9 months ago.
Song Rating
Song Rating: 4.1 - Votes Placed: 17
View Voting History
A total of 3 users have this song on their favourites list.
Compilation / Remix Information
Screenshots
Song Corrections & Updates
[Edit Information] - [Add Links]
User
Song Comment
aaai


actually this is an IT: http://amp.dascene.net/downmod.php?index=115172

4 years, 6 months ago