Nectarine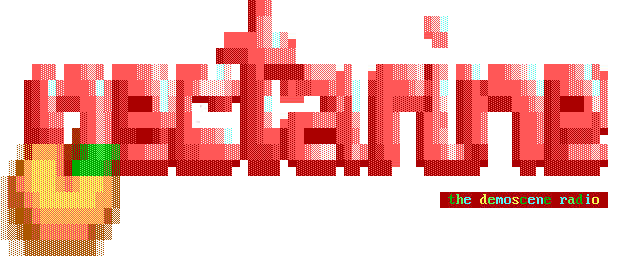 Song Information
Tags for song:
2004
cracktro
name
Repetitive
Related songs:
X-MIX 2004 "Ion Traxx"

by

Little Bitchard (Arto Koivisto)

Travelling at the Speed of Light

by

Little Bitchard (Arto Koivisto)

Carbon Cracker
by

Pipe

Music Lover
by

Pipe

Das Modell
by

Pipe

Email 2 Elise [valentine skulls edit]
Author:

Cyborg Jeff (Pierre Martin)
Uploaded By:

prowler
Song Length: 4:33
Release Year: 2004
Song Status: Active
Song Source: Chiptune
Song Platform:

PC-IT
Song License:

Additional Information:
Xbox cracktro from The Skullz + Popbuster
Trackers@work proudly presents x specially for TheSkulls, new track from Cyborg Jeff [Pierre Martin] #email 2 elise# ]valentine's skulls edit[
13-02-04
big big kiss to my valentine ... jessica ...
get hi 2 : SexyNeil, CrazyMan, Gdream, Stef, Gazus Snake, LLB, Yonex, Phenixir, Paranoyak, Pops, k93, Toad, Pype, Genetic Gemini, Gremino, Makke, Sample Master... now too many friends
well,,, sorry also T-Trackers...
love
nectarine
and big tnx to modulez for hosting
E2e_
Last Queued : 1 week, 5 days ago
This song has been played 165 times. [See Request History]
It was added 13 years, 11 months ago.
Extra Resources:
Song Rating
Song Rating: 4.2 - Votes Placed: 113
View Voting History
A total of 55 users have this song on their favourites list.
Compilation / Remix Information
Screenshots
Song Corrections & Updates
[Edit Information] - [Add Links]
User
Song Comment
cyborgjeff


strangly melody rendering on the streaming are not so good than the original file as if stereo channel eating themself

12 years, 2 months ago
mirrorbird
symptomless coma

Some say it's the best CJ track ever... but these fools have not heard Nectarinization (is that one OLDER? Compare the Necta song IDs. My world is overturned.)

1 year ago
faraday



nice indeed

2 weeks, 2 days ago