Nectarine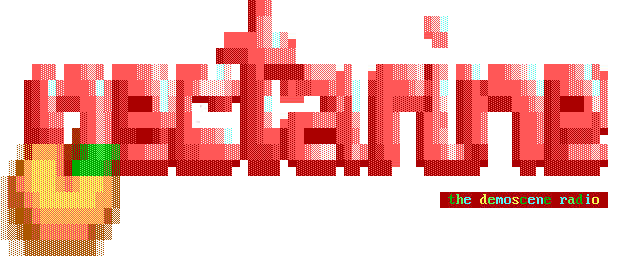 Song Information
Tags for song:
ambient
atmospheric
dinosaur
long
Related songs:

Echoes On Water Part I-II
by

Judge Brad (Domokos Varga)

Falcon Heavy

by

m0d (Red Tuby)

Sofa Surfin' (short)
by

Falcon (Jacek Dojwa)

Kaakkoistuulta Kolme Metriä Sekunnissa
by

serpent (Touko Väre)

Blue Pearl
by

Basehead (Dan Gardopée)

Shades of Night 4 (Sea at Dawn)
Author:

Basehead (Dan Gardopée)
Uploaded By:

Yohabro
Song Length: 11:39
Release Year: 1995
Song Status: Active
Song Source: Oldskool
Song Platform:

PC-S3M
Additional Information:
composed/arranged by basehead/kfmf
an 11:39 ambient voyage into the icy depths of our earth's sprawling bodies of water.
this is the preliminary release. once i buy 512k more GUSmax ram, i will do a full >20min version of this, with plenty of new ambient grroves to chill to. also, don't count me out
i am also doing a 5th in the series. it will be out sometime in the future.
"bubbly" greets go to chuck biscuits, necros, lord pegasus, siren, simus, maelcum, epeius, rcramer, heatwave, mellow-d, stalker, bigjim, khyron, and every1 that makes #trax an "occasionally" cool place to hang out. thanks.
samples from a Korg X3, Orbvs Terrarvm (cd), vinnie tunes, and dune's x14 theme
werdwerdwerd
this song is dedicated to all the ambient music listeners around the globe, and every1 who needs some chill & peace in their lives.
--until next time...--
(c)basehead July.11.1995
end.of.transmission.....
Last Queued : 1 month ago
This song has been played 61 times. [See Request History]
It was added 12 years, 3 months ago.
Extra Resources:
Song Rating
Song Rating: 3.4 - Votes Placed: 43
View Voting History
A total of 8 users have this song on their favourites list.
Compilation / Remix Information
Screenshots
Song Corrections & Updates
[Edit Information] - [Add Links]
User
Song Comment
ridge

Riiiidge Racer!

Incredible track, very beautiful

4 months, 2 weeks ago