Nectarine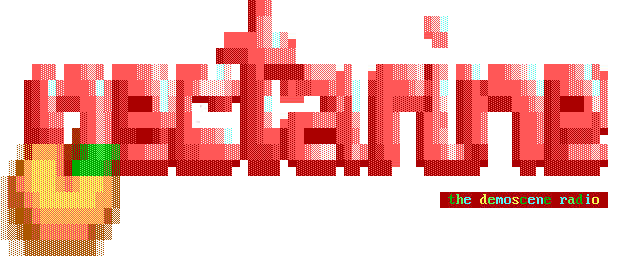 Song Information
Tags for song:
Chiptune
video
Related songs:

Glider Rider

by

David Whittaker

French God

by

Ilmarque (Paavo Pessi)

Fibomoodcci O.S.T.

by

Selectanovel (Matthias F. Kretzler)

0x44414E434521

by

Robot2037

Cream Cracker

by

serpent (Touko Väre)

ymVST extended

Author:

IJsf (Cecill Etheredge)
Uploaded By:

encelo
Song Length: 4:43
Release Year: 2007
Song Status: Active
Song Bitrate: 192 kbps
Song Legacy Flag: R
Song Source: Chiptune
Song Platform:

PC (other)
Additional Information:
Part of the "Modern chiptunes/nostalgia" group of songs.
http://www.youtube.com/watch?v=Wyp2ueTSxrY
"Extended version of the earlier ymVST chiptune by popular demand. Sounds are still generated using the ymVST YM2149 emulator, with some delay and gate effects (dblue Glitch) applied to some of the tracks.
Sequenced/tracked using Renoise v1.9.
All sounds were manually programmed and generated using an awesome freeware VST Atari ST sound instrument called ymVST (http://www.preromanbritain.com/ymvst/ ). The gate effect was accomplished by using Glitch VST by dblue."
Last Queued : 1 week, 3 days ago
This song has been played 128 times. [See Request History]
It was added 11 years, 7 months ago.
Extra Resources:
Song Rating
Song Rating: 4.5 - Votes Placed: 101
View Voting History
A total of 51 users have this song on their favourites list.
Compilation / Remix Information
Screenshots
Song Corrections & Updates
[Edit Information] - [Add Links]
User
Song Comment
Cook
 

Excellent work! Thanks for uploading this great tune!


11 years, 6 months ago
ubbabar

some info

yum!

11 years ago
Shinobi

heimorgelspieler

Brilliant

8 years, 5 months ago
HappyDude

Nostalgic BBS Sysop - v2.0

DL link broken

4 years, 1 month ago